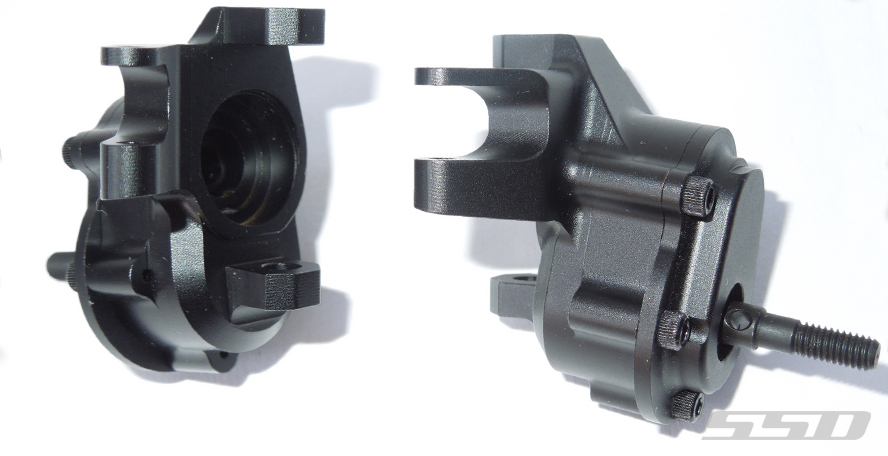 Part No. SSD00220
Portal Knuckles for SCX10 II
CNC machined aluminum portal knuckles
Anodized black
CNC machined, hardened steel gears (SSD00286)
CNC machined, hardened steel CVDs (SSD00222)
Large 13mm bearings
Portal conversion for SCX10 II RTR one piece front axle
Direct fit onto SCX10 II AR44 C hubs
Fit stock SCX10 II steering links
Fit stock SCX10 II wheel hex
Increase ground clearance by 12mm
Increase track width by 23.4mm (11.7mm each side)
Gear ratio can be reversed and used to overdrive front axle
Fit all SSD 1.9 wheels
Matching rear portal axle is available (SSD00284)
Portal brass weghts are available (SSD00306)
Gear ratio:   1.14:1  (14T:16T)
Weight:       45g (each knuckle)
Axle width:  213mm (8.4")  hex to hex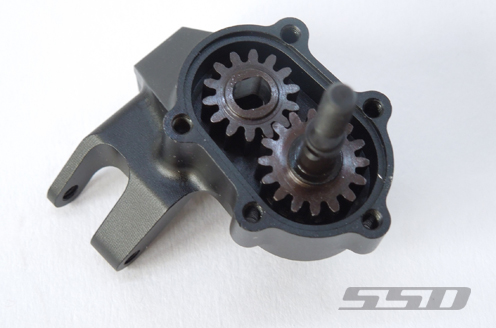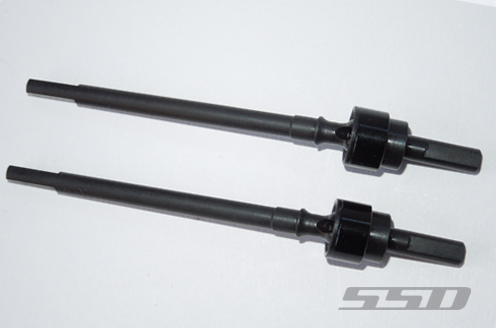 1 pair (Left, Right) Assembled Portal Knuckles
1 pair  Portal CVDs
Hardware:
4 *   Brass sleeves
4  *  M3 x 10mm  screws
1  *  M3 x 14mm  screw
1  *  M3 x 20mm  screw
Note:
We do not recommend using these on plastic AR44 axles with removable C hubs.
1.9 beadlock wheels with ring at rear will not have enough clearance.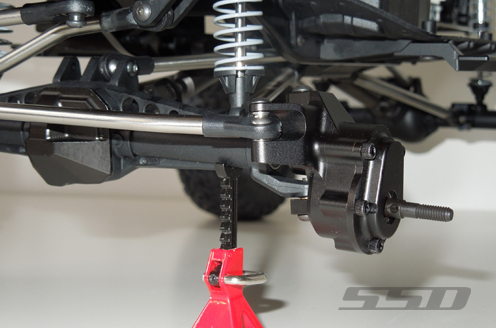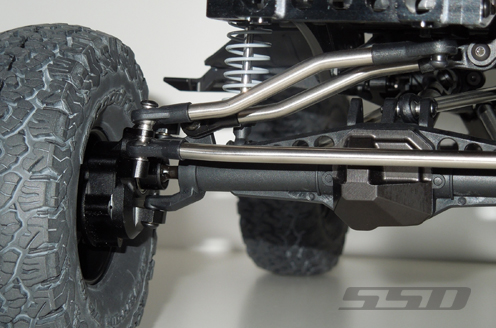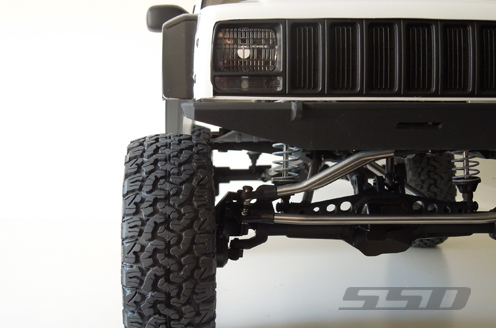 ©2020 All content on this website is the property of SSD.