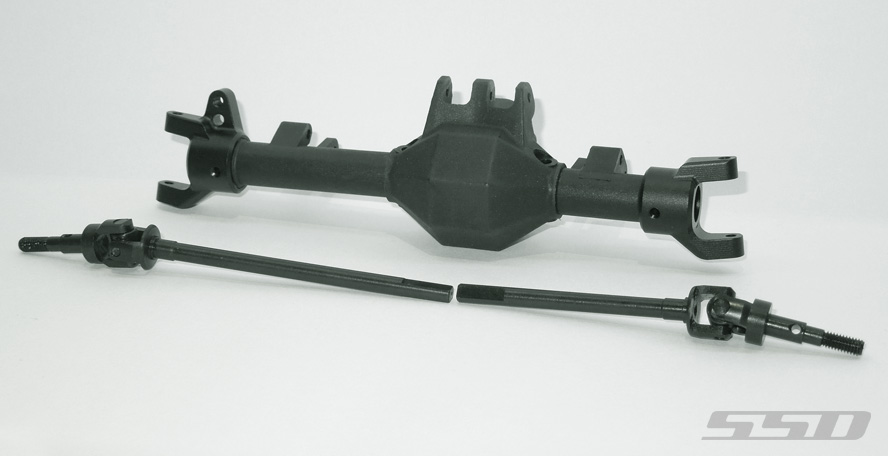 Part No. SSD00370
Trail King Diamond Offset Front Axle Case
Scale design
Injection molded nylon main axle housing (SSD00226)
Removable injection molded axle tubes with integrated mounts (SSD00298)
Aluminum C hubs (SSD00292)
Hardened steel offset universal shafts (SSD00313)
Fit SCX10 II compatible knuckles (SSD00144)
Direct fit on SSD Trail King chassis
Direct fit on SCX10 II chassis
Compatible with SCX10 II axle gears, bearings and knuckles
Main axle case
Offset front axle tubes
Aluminum C hubs
Offset universal shafts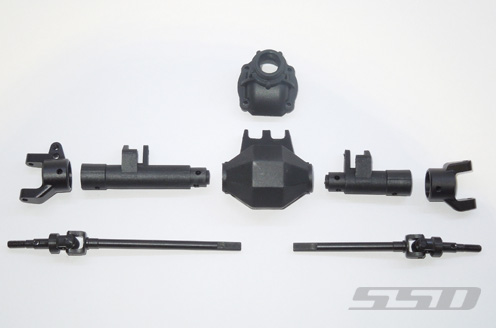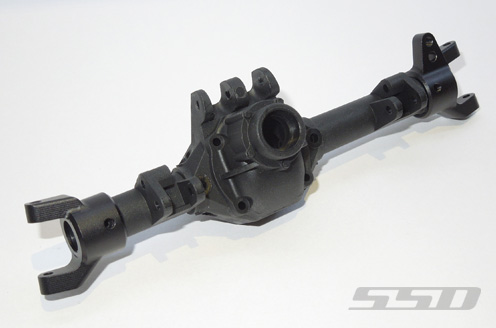 Note:
Assembly instructions can be downloaded here.
A shorter front upper link is needed for this axle: SSD00377
This axle is not compatible with SSD00123
Aluminum tubes are available:  SSD00366
Brass knuckles are available: SSD00193
6 bolt gears are available: SSD00181 & SSD00349
6 bolt locker is available: SSD00196
Matching rear axle is available:  SSD00373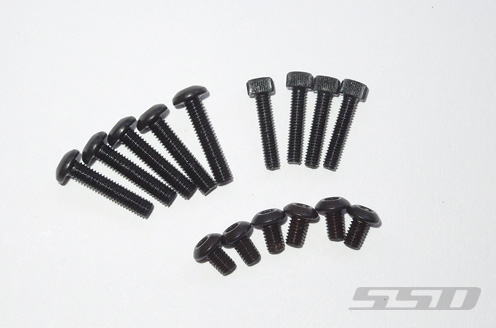 4 * M2.5 x 12mm cap head
10 * M3 x 5mm button head
1 * M3 x 25mm button head

TRAIL KING DIAMOND OFFSET FRONT AXLE CASE
©2019. All content on this website is the property of SSD.