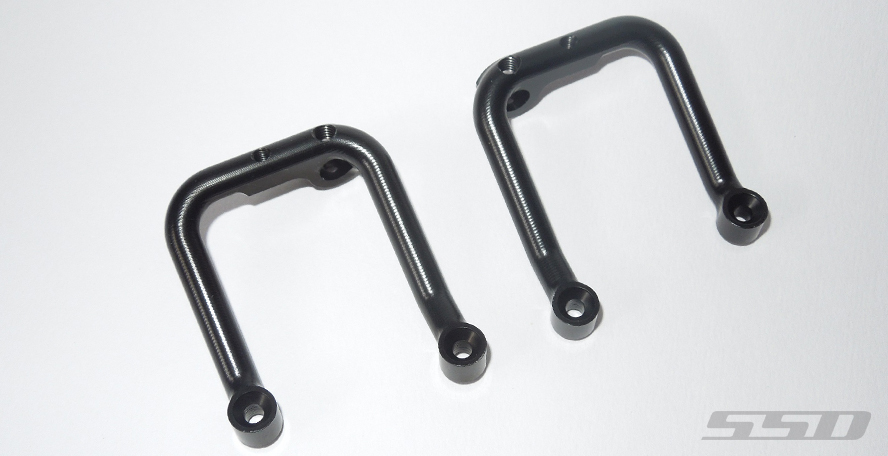 Part No. SSD00355
Trail King Aluminum Wide Front Shock Hoops (Black)
CNC machined aluminum shock hoops
Scale design
Anodized black
Integrated body post mount, cleaner design than stock parts
Wide design gives more space for engine & accessories
Fit stock Trail King & SCX10 II body posts
Direct fit onto Trail King chassis
The body post position is different to the stock body post location.
Offset body posts 3D files are available to download and print here.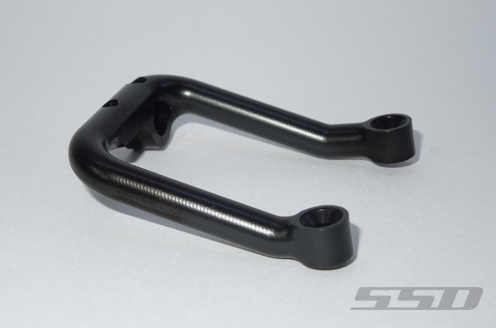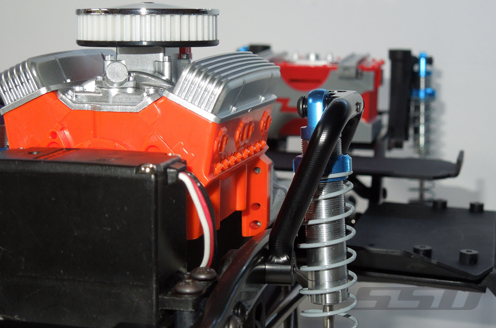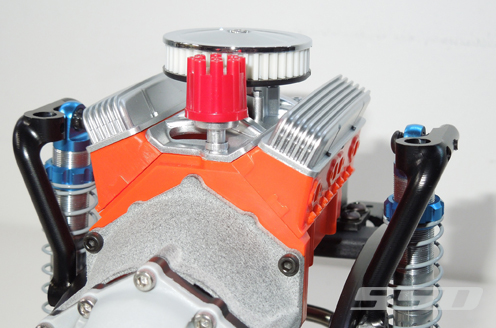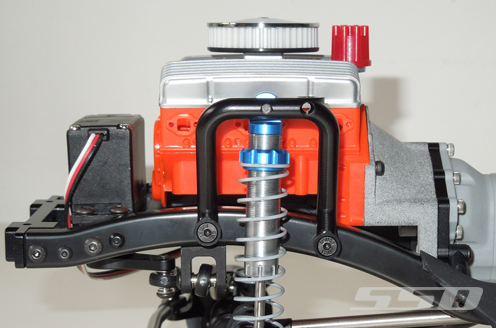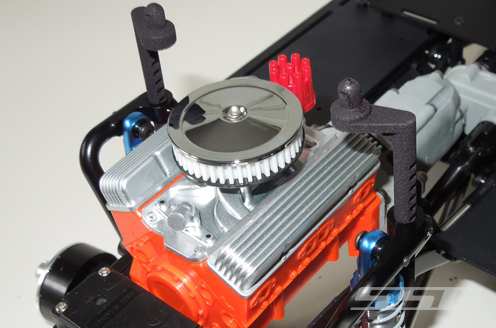 2 X  Aluminum front shock hoops (black)
4 *   M3 x 12mm flat head

TRAIL KING ALUMINUM WIDE FRONT SHOCK HOOPS (BLACK)
©2020 All content on this website is the property of SSD.