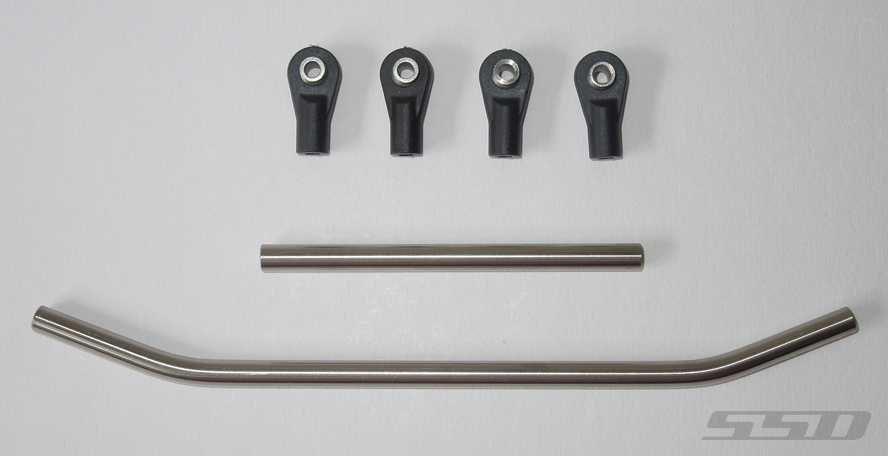 Part No. SSD00118
Titanium Steering Links for D60 Wide Axle
Titanium drag link with bends for clearance
Titanium steering servo link.
Durable plastic rod ends with steel ball (SSD00020)
Fits SSD D60 axle housing (SSD00059) with wide (XR) tubes (SSD00096)
Requires AR60 compatible C hubs & knuckles (SSD00103 &  SSD00101)
Requires Axial XR10 universal axles or SSD D60 Wide CVD axles (SSD00104)
Diameter:  5.0mm
Internal thread:  M3
2 X  Titanium steering links
4 X  Plastic rod ends
4 X  M3 x 12mm threaded rod
2 X  M3 x 12mm
1 X  M3 x 25mm
1 X  M3 locknut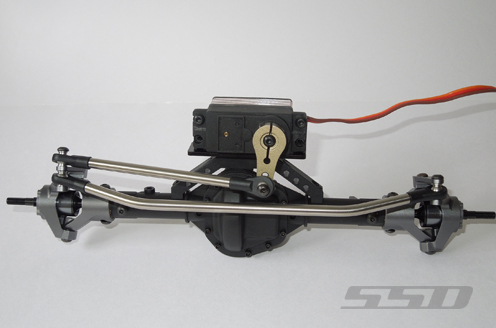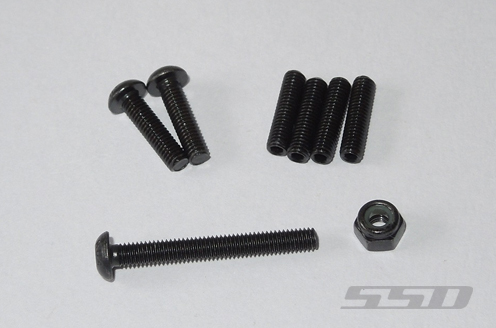 ©2017. All content on this website is the property of SSD.