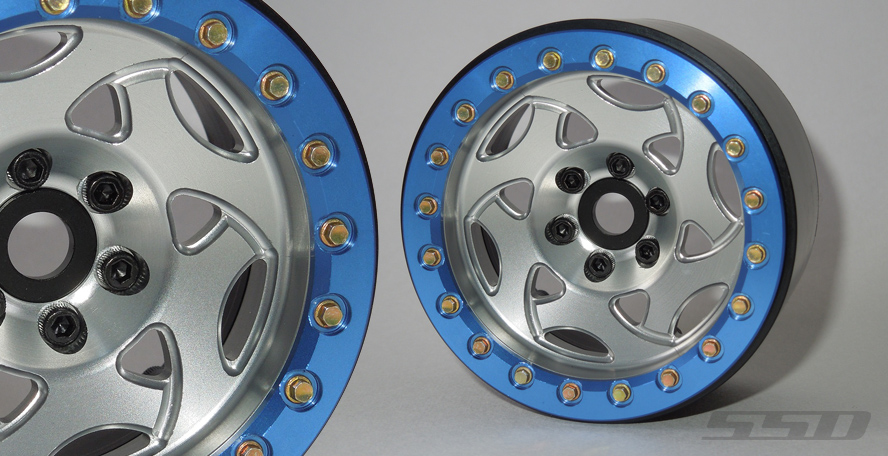 Part No. SSD00238
2.2" Champion Wheels (Silver/Blue)
Standard 2.2" wheel size
CNC machined aluminum main wheel, hub and front ring
Silver & Blue anodizing
CNC machined black delrin inner ring
Internal beadlock system
Easy to mount tire, only 6 screws
Standard 12mm hex mount
Also fits Axial 12mm hex
Removable hub
Compatible with Vanquish SLW hubs
Specially made scale steel hex head bolts with yellow zinc plating (SSD00028)
Wheel width:   37.75mm
Tire bead width:  33.25mm
Offset:   1mm
Backspacing:  18.5mm
Weight:   92g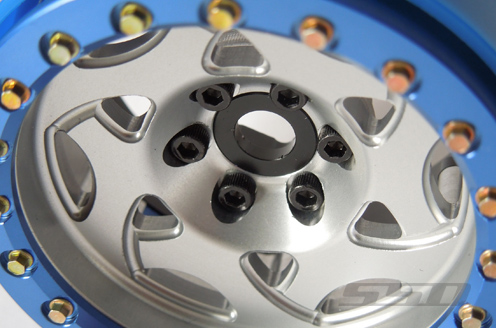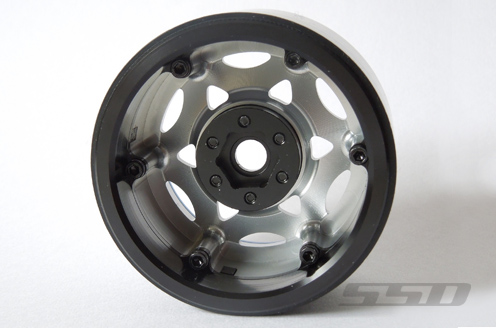 Note:
Scale hex bolts may need to be tightened or threadlock before use.
These wheels are not compatible with Proline 2.2 tires.
For Proline tires use the SSD PL wheels (SSD00240)
Also available in black (SSD00234)
Offset hubs with rotors are available (SSD00192, SSD00194, SSD00231)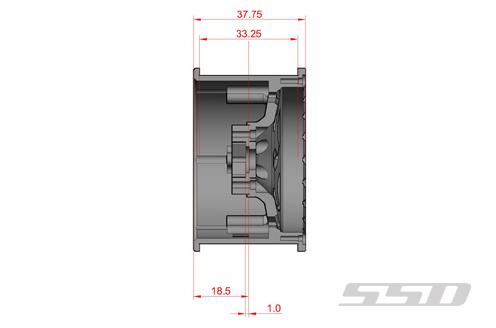 2 X Complete assembled wheels
2.2" CHAMPION WHEELS (SILVER/BLUE)
©2020 All content on this website is the property of SSD.